From growing up on her family's cattle property in North-West Queensland to running a business in South-East Queensland, Susan has a deep appreciation of the issues affecting Queenslanders across the state.
Raised near Cloncurry, Susan was educated by Correspondence School and Mt Isa School of the Air before attending boarding school in Brisbane and studying commerce and economics at the University of Queensland.
A qualified accountant and mum to three kids, Susan also ran a chain of butcher shops for six years, responsible for over 100 staff across five stores, before being elected to the Australian Senate for Queensland.
Susan is based in Townsville, making her the Coalition's northernmost Senator in Australia. 
Susan is the Shadow Minister for Resources and Shadow Minister for Northern Australia, roles in which she will be able to help grow our country's most productive regions and industries for the benefit of all Australians.
Susan was elected to the Senate in May 2019 as a member of the Liberal National Party and sits in the Federal Nationals party room.
Susan also held roles in the previous Coalition Government as Special Envoy for Northern Australia and Chair of the Rural and Regional Affairs and Transport Committee.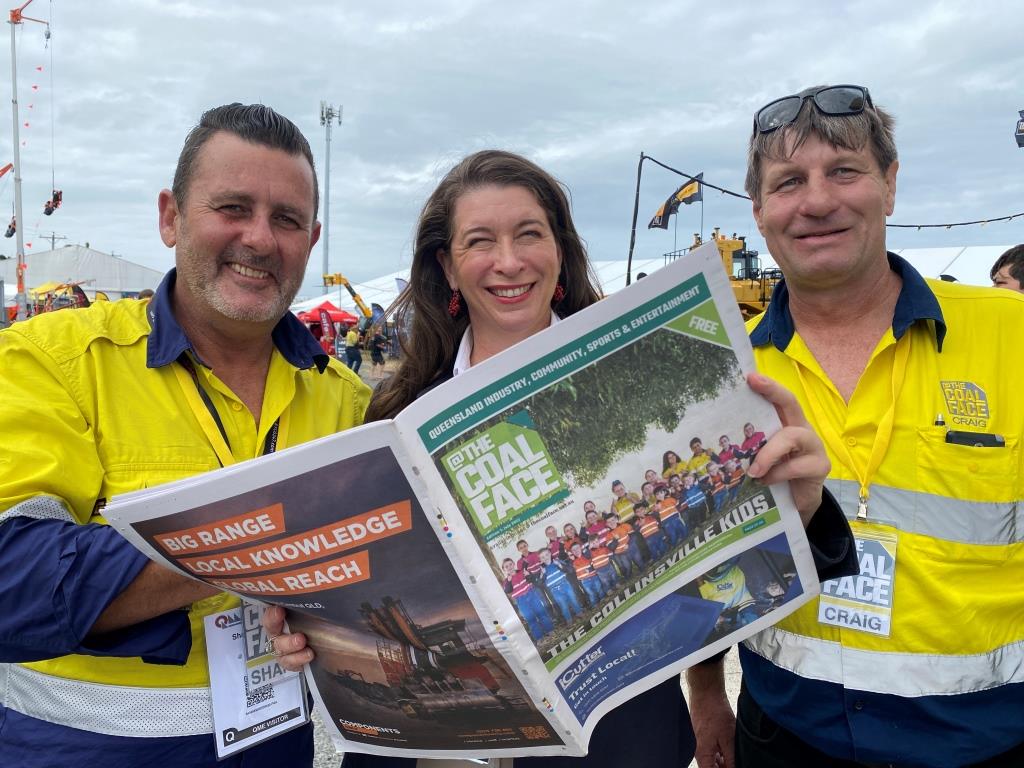 Townsville is about 1100km north of Brisbane, with a population of 180,000, making it the largest Australian city north of the Sunshine Coast. It is a garrison city with a strong Army and Air Force presence.
With its large port, Townsville is also the main gateway for the resources and agricultural regions of North Queensland.
Growing Regional Populations
Ensuring rural, regional and remote centres have all the services and infrastructure available to grow their populations, keep families, and attract new businesses.
Resources and Dams
Regional Queensland thrives on developing our natural resources, and building dams to capture and manage water for towns, agriculture and mining.
Lower Airfares For The Bush
Lobbying government and airlines to make regional Queensland more accessible by air.
Boosting Outback Tourism
Highlighting the many and varied tourist attractions that exist away from the Queensland coast.
Roads and Rail
Ensuring safer and smoother travel – especially during extreme weather – is crucial to boost tourism and allow freight to get quickly to markets.
Backing Our Farmers
Being an effective advocate in Canberra for those who grow our food and fibre to the world's best standards.
Connectivity
Netflix-speed internet is critical for businesses, workers, students and entertainment.
Freedom of conscience, freedom of religion, freedom of expression and freedom of association as the building blocks of a robust and fair society.
The family as the indispensable forum where children are raised and nurtured, and the foundation of resilient communities and a cohesive society.
Government with a sustainable level of debt, which does not impose an unfair burden on future generations.
The worth and dignity of every individual, the priority of helping the marginalised, and public and personal integrity, in underpinning a society in which people of different beliefs and cultures live in peace and harmony with each other, contributing to the common good, respecting others and taking seriously their obligations as citizens of Australia.
Smaller government with its emphasis on facilitating the potential of people, catalysing their intuition to do good and encouraging rather than stifling initiative. This helps shape a community open to new ideas, supporting innovators and risk takers and valuing entrepreneurs – economic and social as fundamental to a vibrant and prosperous community.
The right to private property and the right to be rewarded for effort, recognising that in any exchange freely undertaken, both parties will benefit. The encouragement and facilitation of wealth flows through to people enjoying the highest possible standards of living, health and education and a society which provides opportunity for all and support for those in need.
A sustainable environment balancing the need to be productive while preserving our natural assets to be enjoyed by future generations. 
Learn more about Susan McDonald